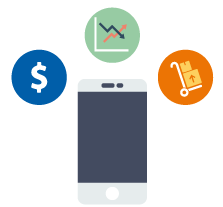 VERTICAL MARKETS
Extensive experience in working with sales force from CPG, Pharmaceuticals and Direct Selling companies.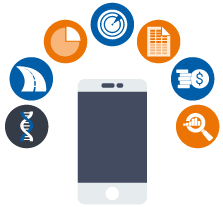 MOBILE APP
Exclusive focus in corporate mobility, providing strategic technological solutions and services to automate and optimize processes.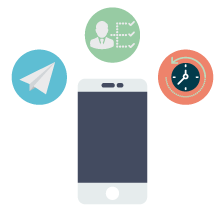 EXPERIENCE
19 years developing mobile applications, more than 200 active deployments in more than 30 countries, actually +30.000 active users.
We are a reference in corporate mobile solutions in a highly interconnected world. We offer quality mobile software solutions to corporations in the global market, integrating them into their business processes and incorporating new technological trends.

We promote our company to be a sustainable organization that builds strong relationships with our teams and customers, stimulating a pleasant environment where a balance between professional and personal life is valued.


Buenos Aires, Argentina



Tandil, Argentina
/ PARTNERS /



/ SKILLS /














/ CERTIFICATIONS /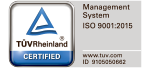 ---
We offer a wide range set of "mobility" products. Our product portfolio is quite dynamic as a result of our two-decades of successful experience in the market. Our products have been implemented in different industries and are highly recommended for vertically integrated businesses, like sales force from CPG, Pharmaceuticals and Direct Selling companies.

Our solution for the business processes of a Direct-Store Delivery (DSD) operation was designed to manage the whole opportunity range of routing activities.

For Direct Selling companies we have a set of applications for both registered users (resellers) and the consumer. For the internal audience, we count on solutions to provide information on sales performance, objectives, network positioning, money collection, messages, product catalogs, simple orders, visit management, calendar and geolocation. For the general public, we offer interactive mobile catalogs with the possibility of entering orders, digital link between buyers and sellers, among some of the many features.


OUR APPS




---
sfNet proposes a different approach to the implementation of CRM software for the Pharmaceutical Industry, presented as an Operational Software, enabling the technology strategy to manage the interactions with customers across channels, through client-facing applications and integrated multi-channel management.

Typically, other vendors use a "one-size-fit-all" model, offering the same product for different industries like, such as Traditional Trade and Modern Trade. This strategy forces the usage of concepts like Accounts, Contacts, Opportunities, or other base concepts that are not always fully compatible with the sales representatives attending the different channels.Instead, SfNet offers a new set of Foundation Objects to work with, allowing a much more prescriptive approach in the modeling of a Pharmaceutical Marketing operation.

sfNet delivers a solution that will support business requirements related to planning, reporting and monitoring for key activities at different levels from Field Reps to Head Office, including the administration of a unified and certified Contacts database and gaining efficiency by improving and simplifying process workflow.


CENTRAL AMERICA
Bayer
L'oreal
LeoPharma
Merck